"I had the opportunity to work with Laura on several high profile transactions and her expertise in M&A was very helpful to us. Her analysis, due diligence, and negotiation skills are excellent. In addition, she was able to develop some creative compensation solutions for us in the acquisition of a start-up which was strategically important to us."
Douglas Bock, Partner
Archbow Consulting


"Laura is a wealth of HR knowledge and a true partner in working towards meeting the needs of our executive leadership and managers. She's focused on providing the space to not only grow as a professional but encourages those she works with to challenge themselves while also reflecting on their own behaviors. Laura's years of experience come through immediately in talking with her and in her providing real-time examples, various approaches to coaching and feedback that work in today's complex work environments."
Naomi Gewirtz, Director of Employee Relations Young Survival Coalition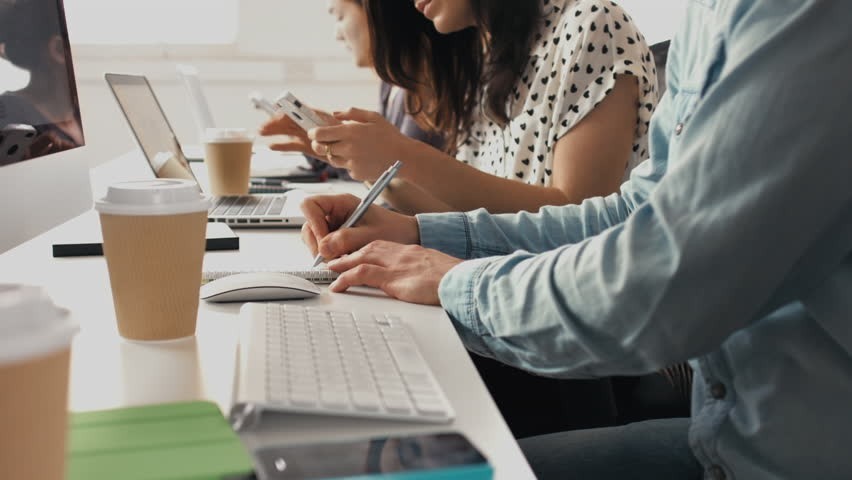 Dean Crivellone, VP of Marketing The Black Swan Group
"Annette Matheney was our HR consultant and was very helpful in my personal onboarding and offboarding. She has been amazing and a true gem to work with, continuously exceeding my expectations and helping me immensely during my time here. She really cares about her clients, and that is one thing that stood out to me. Her proactiveness has continued to impress me, being vocal in identifying gaps and proactive in developing processes and solutions. She is someone that I trust and always has her client's best interest in mind; that trust is very important to me as a client. She is one of the best HR support resources I have worked with!"
Patrick Milano, EVP/CFO McGraw Hill
"Crothers Consulting has made a tremendous impact for our small company. They've helped us index and structure competitive compensation and benefits plans for our employees who live in many different states. We rely on Crothers to be our on call HR generalist- from answering technical HR legal questions to discussing questions on establishing and maintaining rich company culture. I'd recommend the Crothers team to anyone looking for responsive HR."
Nicole Wrubel, HR Leader
MiMutual
"I first began working with Laura about five years ago when I was very young in my career, looking for someone to help guide the way. Our relationship started with weekly coaching calls during which Laura would help me navigate anything and everything. We covered all areas of HR ranging from employee relations to management training and beyond. Laura's coaching was always the perfect blend of helping me work through things on my own while nudging me in the right direction and holding me accountable when needed. It was just what I needed!
"Over the course of the last five years Laura and her team have helped us with a variety of projects including the creation of incentive plans, management training and most recently our employee engagement survey. With each project the team worked with us to create a custom solution that matched exactly what our organization needed. Through each initiative the Crothers team consistently exceeded our expectations and added a tremendous value to our organization."
Crothers Client
Professional Services - under 20 employees


"We were starting up a company and swimming, actually drowning in the complexities of HR. I didn't have time to run my business and do what I am good at. Luckily we found Crothers and they made an immediate difference to me by helping to tackle some of the challenges, simplify problems and create structure. They understood the culture we were trying to create as we grew quickly and helped us structure HR practices, onboard and offboard employees and create culture and teambuilding experiences. Thanks to Laura, Isabelle, Annette and Deb for helping us grow the business and keep it on track!"

Shunsake Saito, CEO
HLS Global
"Thank you very much for all the things Crothers has contributed to HLS over the last few years. I do not know how to express how grateful I am for your contribution. Deb's well thought out efforts as we changed from an in-office GOOD to GREAT seminar to an online seminar for 33 leaders this summer got results and was even better being online! Crothers Consulting gets results, yet are all very personal - it is a pleasure working with the team!"
Linda Corvari, CEO
p-value communications
"Crothers has been really helpful to our mid-sized company with coaching and performance management requests. They are patient and willing to walk us through each service and pair each of us with the best coach. Most importantly, they understand the need for flexibility!"
Karen Donoway, Director of Marketing
SKC & Co CPA's

"Many thanks to Laura Osborn for bringing her expertise to our Mastermind group meeting! She engaged the entire group and facilitated a thoughtful discussion among all of our members. In addition to her well-organized presentation, Laura also offered us insight and practical, actionable ideas to navigate these uncertain times."
Greg, COO
middle market financial service company
"Kira was awesome! The one thing that really stood out to me was just how pragmatic she was in all of my coaching sessions with her. She shared some valuable tools that really helped me put improvements into motion from day one. I was also always impressed with how prepared she was for each session – she remembered exactly where we left off, what action items I had taken on and wanted to continue to progress my development. At work, I have received really positive feedback – both from people who knew I was going through this coaching, as well as those who were unaware. I benefited greatly from her counsel! "